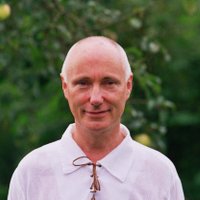 OBS - Aflyst - cancelled
Tareth - sidste nyt!
Tareth kommer til Danmark igen i november 2022.

Der bliver en to dages workshop lørdag den 12.11 og søndag den 13.11.2022 på "Bispen" Bispebroen 3 i Haderslev begge dage kl. 11.00 til ca. 18.00
Er du interesseret i at høre mere, så kontakt os på innerlightdk@yahoo.dk eller
tlf. 29 89 51 87
Under punktet Innerlightcenter finder du en række nyttige kontatkoplysninger og links.
**********
Tareths beskrivelse :
To dages Workshop
The Oneness of All Ancient Wisdom
'Raising the Chakra Frequencies to New Levels'
Our time together will be transformational for your being, where we will be hearing new combinations of manifested sounds from sacred earthenergy centres, which will raise the vibrational frequencies of your Chakra's to new and higher levels of consciousness.
You will be given a personal symbol for you to use, along with aword in the light language to deepen your link with the divine love of Source. Along with this, you will also receive a crystal, one to act as a doorway between you, your consciousness and the earths crystalline structure that is also raising its energy to create a harmonious flow between you and Source consciousness. Tareth will work with you to open this doorway and show you how you can use it.
Over thousands of years, from ancient Sumeria and Egypt through the teachings of Thoth, Buddha and Jeshua and many more, they have prepared us for this time now, where humanity will fully awaken their spiritual consciousness. All of this is within us and we will work to bring into a union of spiritual awareness in our lives now. This will include connecting deeply with the crystalline grid of earth so you can experience the oneness in everything and how these energies are already within you now.
With the new energies coming in now we will raise the frequencies of each of the chakras to a new level and Tareth will show you how to use this energy in you life and you be able to use it to help each other.. This also allows us to bring a new harmony with our meridians which are also a key to harmony and balance and communication with the our spiritual consciousness
On the spiritual journey there are many paths that lead to the light and we are in a time now where the illusion of separation will dissolvefor the purity of oneness to really shine through.
You will discover many gifts as you awaken your spiritual consciousness, but remember, the most important gift for yourself, is discovering and knowing the miracle you are, something which nobody can ever take from you as an eternal being of light.
Our time together will also include working with each other, sharing healing and feeling the spiritual family we are all a part of.
Tareth will complete the day with a blessing from the Source, a deep healing meditation where there is the possibility of Tareth manifesting perfumed oil to share
Tareth
lørdag den 12.11 og søndag den 13.11.2022
Begge dage fra kl. 11.00 - ca. 18.00
Sted: Aktivitetshuset Bispen
Bispebroen 3, 6100 Haderslev